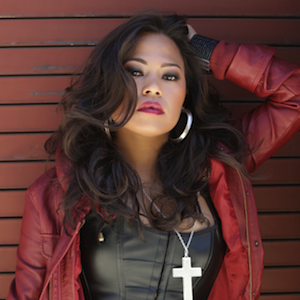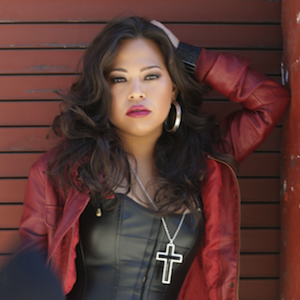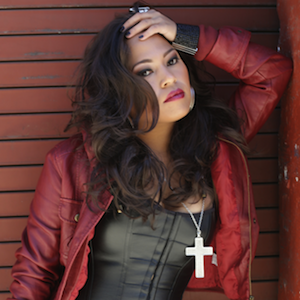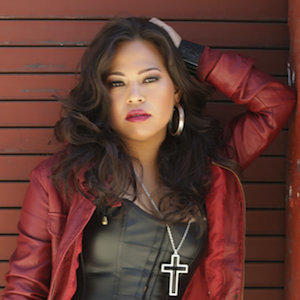 As many watched her blossom from a little kid wonder to a woman of a total performer caliber, it is certain that Josephine Roberto (aka BANIG) has what it takes to succeed in the very competitive world of the music business. Many performers have tried, but most failed. Though it's not easy, Josephine has certainly gone a long way. Filipinos take pride. They rejoice that someone with such talent could represent their country with honor and respect. But Josephine Roberto, a true performer belongs to everyone for she is a world class entertainer!

Her first television appearance was at age of 7 when she joined a singing competition and became the champion for 7 consecutive weeks. She was the youngest and smallest contestant who had a signature growl that caught the attention of the show's viewers. Having just lost her baby teeth, she was often teased by the show's host, the late Bert "Tawa" Marcelo, with jokes about the young contestant still wetting her "Banig" ("mattress" in her native language Tagalog). Since then, the little girl with the big voice now became known as BANIG.

By the age of nine, she was already a dominant presence in the Philippine concert scene. She then reached a bigger acclaim when she joined the International Star Search competition at the age of 10. She represented the Philippines and became the first and only Filipino champion and with that, the young performer who strutted her world class talent on stage back home had now caught the attention of the U.S. scene.

Shortly after Star Search, Josephine Roberto (aka BANIG) appeared in numerous television shows such as the Arsenio Hall Show, Into The Night With Rick Dees, Maury Povich Show, Super Dave Osborne Show, Good Day LA, AM Los Angeles, and more. She even sang the Star Spangled Banner for The Clippers vs The Kings NBA Game. She released her first U.S. CD entitled "Can You Feel My Heart?" under Del-fi Records.

Josephine Roberto (aka BANIG) has been headlining her own solo concerts since she was 10 years old, including a concert in Manila attended by half a million people. She has sold out shows in Atlantic City's Trump Taj Mahal and has staged solo concerts in prestigious venues such as the Wiltern Theater, Hollywood Palladium & The Roxy Theatre in L.A., Cow Palace in San Francisco, City Center in New York City, San Diego Convention Center and Copley Symphony Hall in San Diego, and many more.

Her last 2 albums titled "Silent Whispers" & "Josephine Roberto", under her own label, Double Play Entertainment, showcases not only her vocal range, but also her ability to write and produce along with rising songwriter/producer/rapper and choreographer, younger sister, Jhoanna "JoJo" Roberto. 3 of her singles, "Boogie On the Dancefloor", "Walk" & her first ever tagalog dance anthem, "Igalaw Natin", were played on several radio stations and dance clubs all across the U.S. and received chart ranking in various radio stations, record pools, and trade publications CMJ & DJ Times.

Now, all grown up, the former child wonder is finally ready to drop her childhood stage name and go back to the basics where it all began. A little girl simply named Josephine Roberto. She wowed us at age 8 belting Shirley Bassey songs in Ang Bagong Kampeon's Bulilit Portion. She graced us with her stints as a powerhouse concert artist at the bare age of 9. Through the years, Josephine Roberto (aka BANIG) became a phenomenal talent and a true artist of the first caliber. You can hear it in her music and see it in her concerts. What makes her different from many other artists out there is her universal appeal. She has the making of a true international superstar, for she has the ability to capture audiences of all ages and all races. She has followers who have supported her career since she was a little girl. Those who see her perform are automatically captivated by her powerful voice and energetic dance moves. Josephine Roberto (aka BANIG) has all the makings of a true artist who can be in the big league. Her fans awaitÉbut for the rest of the world who still don't know her, hopefully, will soon find out what they are missing out on!